The first truly meta-verse promotion: Wolt expands its delivery zone to Decentraland!
People say that the Metaverse is an empty place. We proved them wrong – gamers just need a good enough incentive to try.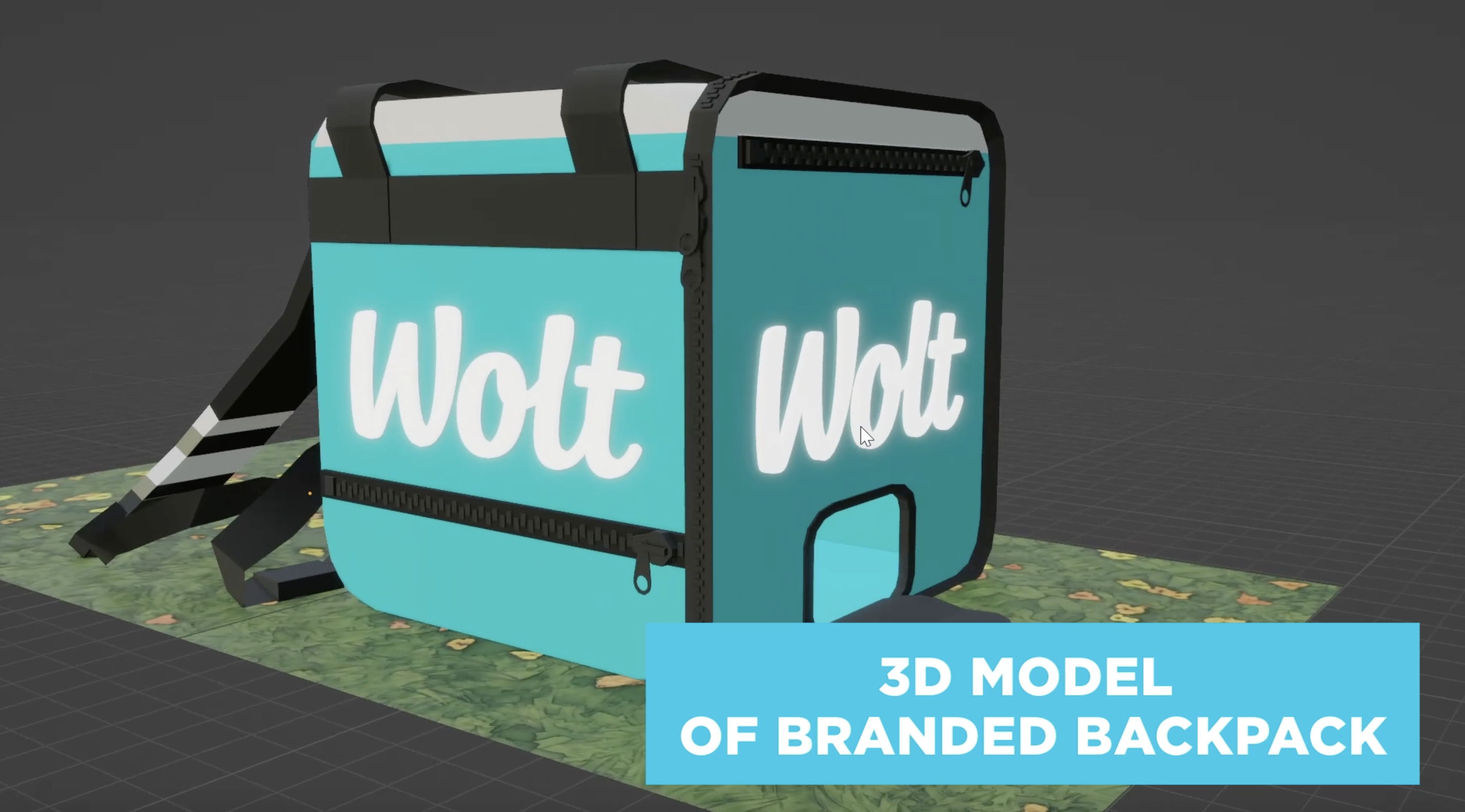 This promotion was targeted specifically at Polish users of Decentraland. As a PC-only Metaverse – Decentraland users are almost certainly staying at home. And we all know that surfing and playing online can be so engaging we sometimes forget to eat.
Which brand will pop into your mind? Who you're gonna "call"?
Top of mind? Wolt, of course!
Our main objective was to solidify Wolt's image as the premium choice when it comes to home delivery. Our secondary target was to convey that Wolt delivers much more than restaurant food.
Wolt couriers have become everyday and everywhere on Polish streets, and the cubic backpack has become a cultural symbol. So we decided to invite our visitors inside.

We created an accurate 3D model of the backpack and deployed it in Decentraland.
Inside, there was a board with brand information and a free 10 PLN delivery code. Or to be more accurate – 500 of them.
We also created and minted 1000 NFT backpacks, which were quickly picked up by the Decentraland community on the parcel (-63, -1).
The campaign was supported by in-app banners, and client's social media.
If this is any sign of how popular Decentraland is among Polish gamers and Metaverse explorers – all 500 codes were redeemed within the first week of the campaign.
The whole thing was promoted through a dedicated campaign landing page.