As part of the #sTRONgertogether initiative organized by TRON DAO, we designed an advertising campaign in Decentraland.
The marketing campaign consisted of presenting all the projects participating in the first edition of the project. The advertising campaign was aimed to extend awareness of the strong TRON ecosystem among the Decentraland community, which consists of crypto and blockchain enthusiasts, gamers, developers, and other tech-savvy individuals.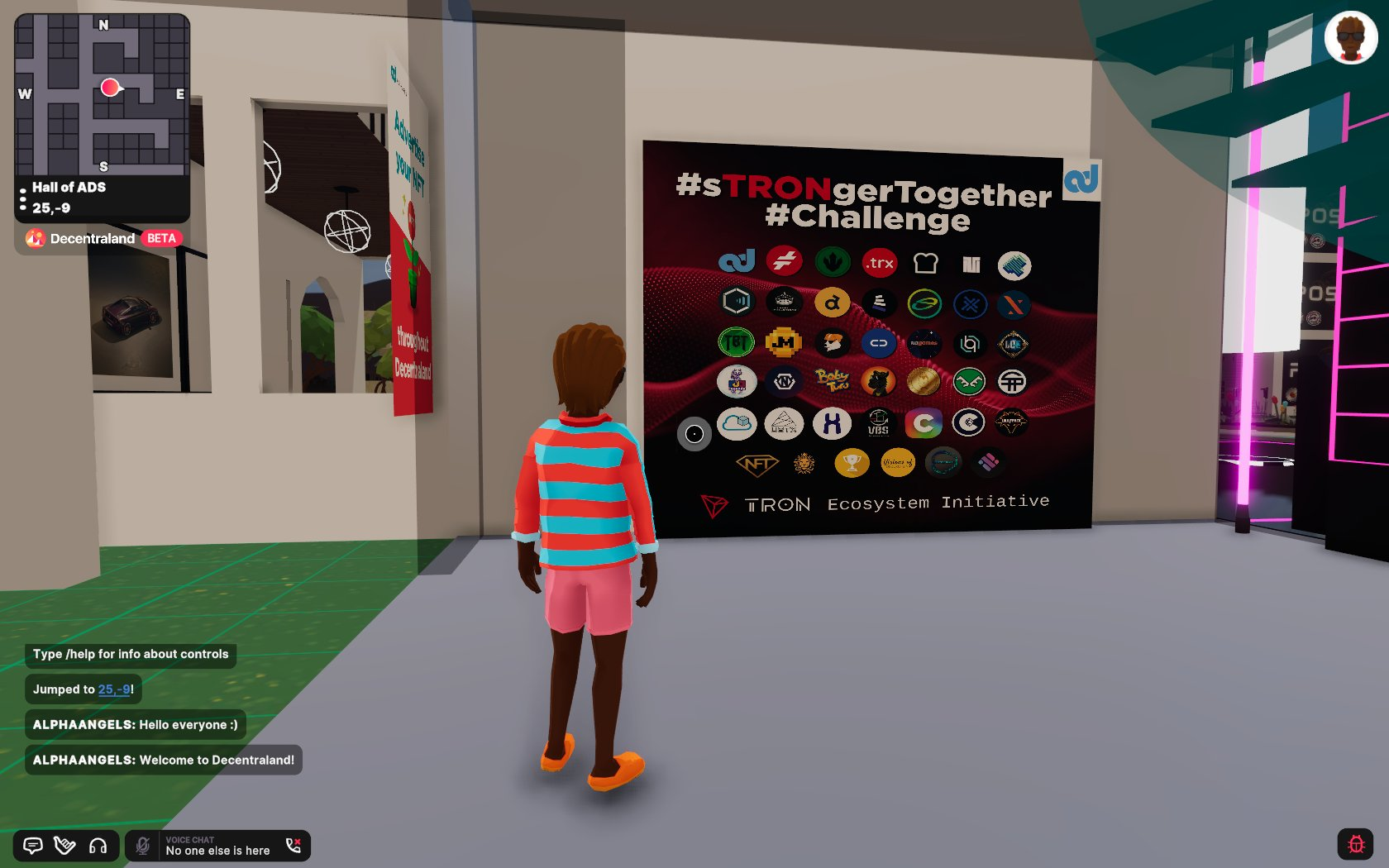 This advertising campaign was also integrated with marketing efforts from the TRON DAO side, such as social media campaigns and influencer partnerships, to amplify its reach and impact. In this campaign, some of the ad banners led to the #giveaway contest on Twitter.

The goal of the campaign was to bring awareness to #sTRONgerTogether challenge. As a result, thousands of Decentraland players become acquainted with the initiative and with dozens of active crypto projects.


You can also bring new advertising experience to your company by creating a campaign in Decentraland and organizing additional marketing actions around it on Social Media.