Adshares (the software provider) is our constant client for whom we are creating a vast number of activities.
Community meeting
We are organizing the LIVE community meetings for Adshares community that are held in Decentraland and Discord every Wednesday. As many as 30 meetings have been carried out and more than half of them were held in Decentraland and attended by more than 300 members. During the meetings, Adshares presents the current work-in-progress, give unique insights, and educates the community about the metaverse and crypto market.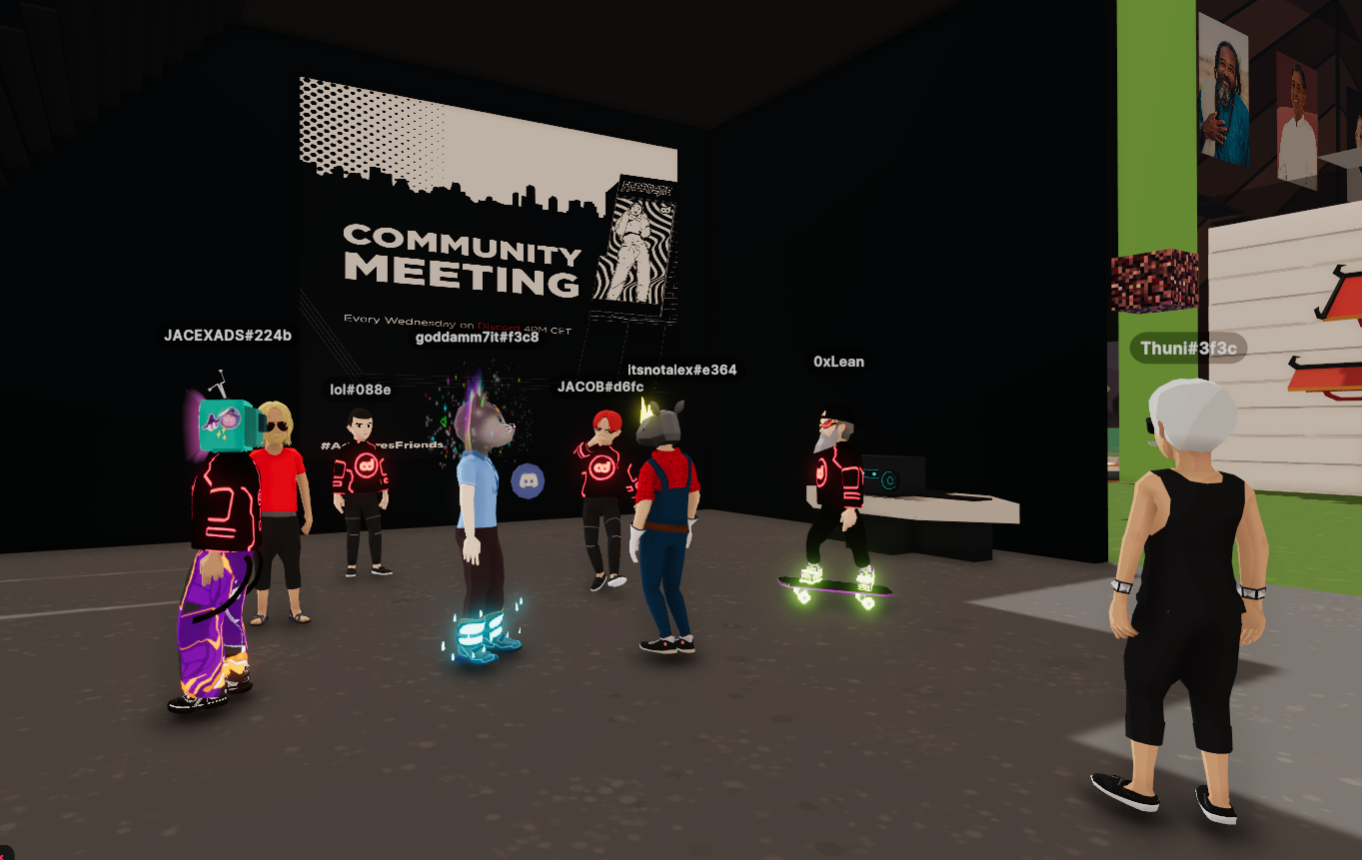 Why in Decentrand?

Adshares being an ad protocol provider for metaverses, already integrated with Decentraland and became its partner. DCL is also the most visited metaverse - so the choice to hold meetings fell on this platform. The result of this choice was the encounter of various future clients of Adshares during the streams - land owners interested in monetizing their space, artists, and content creators in the metaverses, and advertisers.
Also after each meeting the community posts footage from the event, which brings even more awareness to the Adshares brand.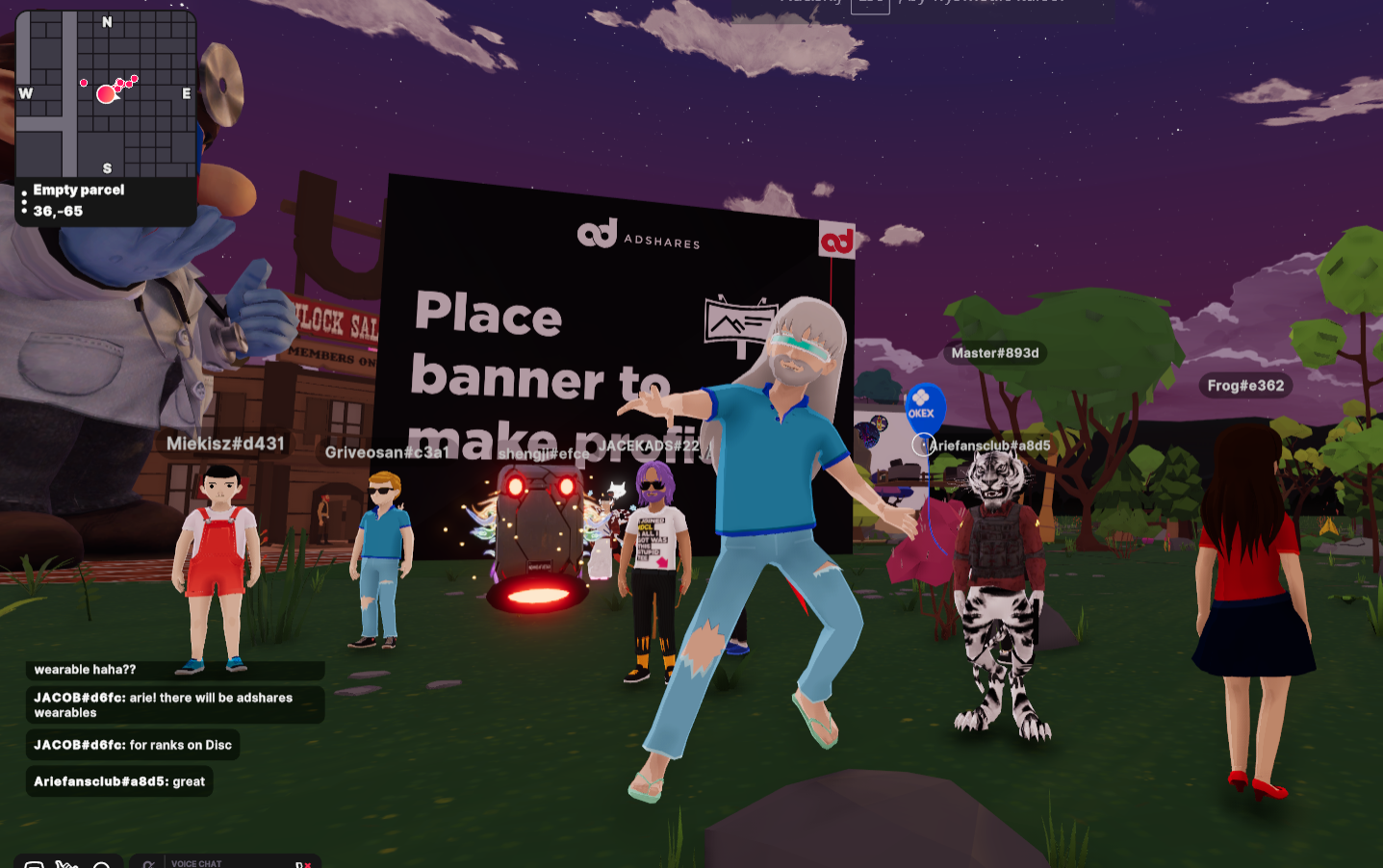 Community Missions
Another service we delivered to Adshares was organizing the Community Missions (gamification).
We have proposed and carried out the two missions "Banner Hunter" and "Ad Snapshot" in Decentraland. The members of Adshares community as well as the users from Decentraland and other web3 users had to wander around Decentraland and find the advertising banner, post it on social media and get the guaranteed reward.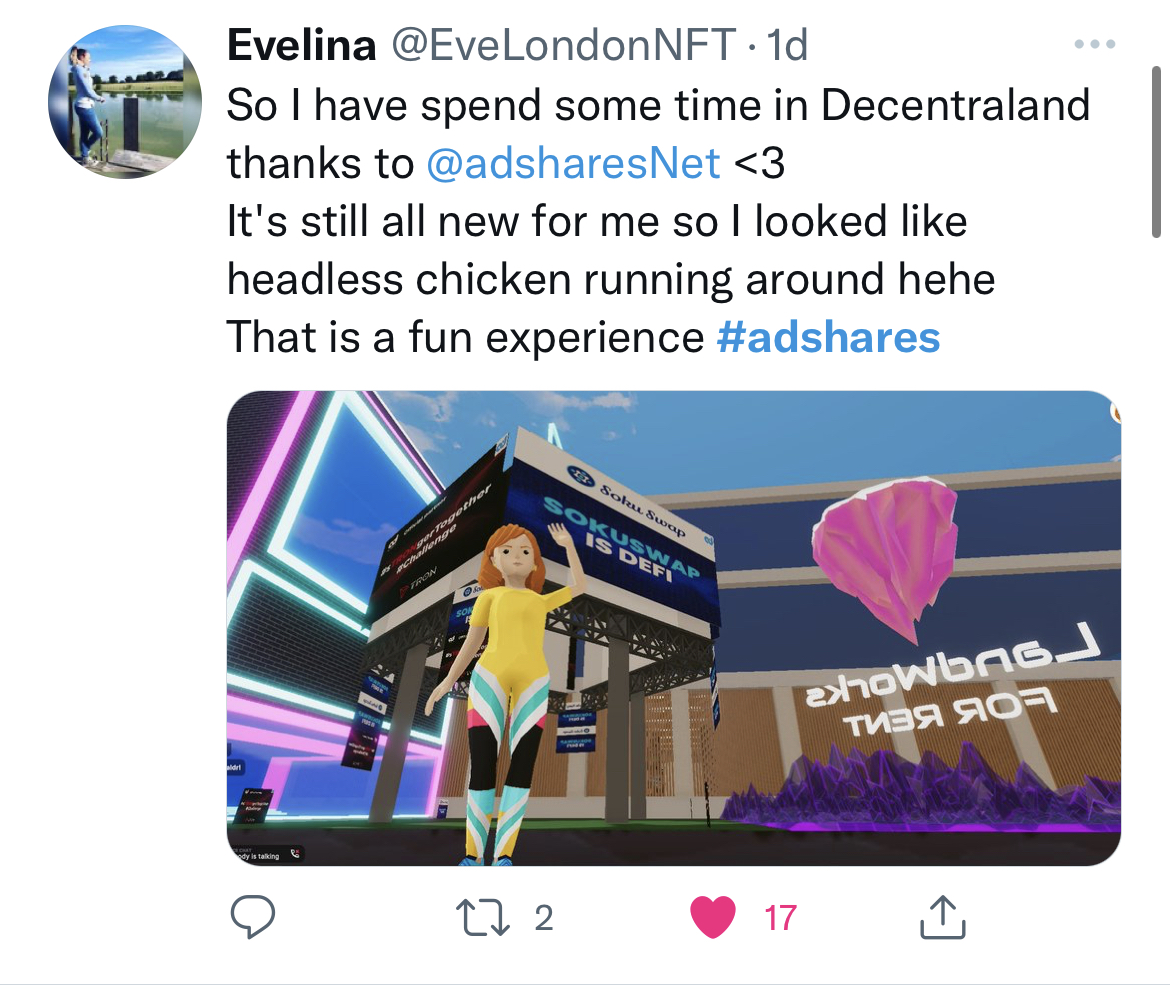 As a result, hundreds of participants and hundreds of posts on Twitter regarding the mission. It was the first experience in the metaverse for most of the participants as well as the unique contest where you actually have to do something before receiving the reward.
We are open to proposing you the most unique and outstanding methods of gaining brand awareness in the metaverse.